April 5, 2020
The storm is upon us. America has at least 337,274 coronavirus cases and at least 9,633 dead, and the numbers are climbing. The next two weeks will be a challenge.
There is much political news today, but it can wait. It seems inappropriate to scratch into the weeds of political machinations as we draw our breath for the great wave ahead of us.
As I read the news and your messages, I am struck by the great uncertainty with which we are facing what is to come. Some people are warning that this crisis will last for years; others that it will end quickly and painfully. Some are warning of the rise of fascism; others hope for a renewal of democracy. All of us are afraid; some of us are hopeful.
I would urge you to remember that calamity reveals who we truly are, and that, in our past, we have weathered great crises. More than that, those crises have produced a renewal of our vow that all of us are created equal and are entitled to life, liberty, and the pursuit of happiness. Great challenges have inspired us to try to create a government and a nation that really reflects, once and for all, the principle of human self-determination.
I am missing a friend tonight, a good man, a Jesuit who has chosen to weather this storm ministering to the poor in Nairobi rather than being evacuated home to the United States. In honor of him and of the many front-line workers who are shepherding us through this crisis, I offer the words that my friend's spiritual leader Pope Francis spoke today in a nearly empty St. Peters Basilica in honor of Palm Sunday:
"Dear friends, look at the real heroes who come to light in these days: they are not famous, rich and successful people; rather, they are those who are giving themselves in order to serve others."
We are surrounded by ordinary people who are giving themselves to serve others: bus drivers, delivery people, airline workers, grocery store clerks, post office workers, line cooks, police officers, food producers, social workers, janitorial staff, tradespeople, teachers, child care providers, farm workers, utility maintenance professionals, health care workers, servicemen and women, nurses, doctors. Their dedication deserves our profound thanks. It also proves that the great strength of America remains where it has always been: in ordinary Americans, setting their shoulders to accomplish the task before them.
Sleep well, everyone. We'll go back to politics tomorrow.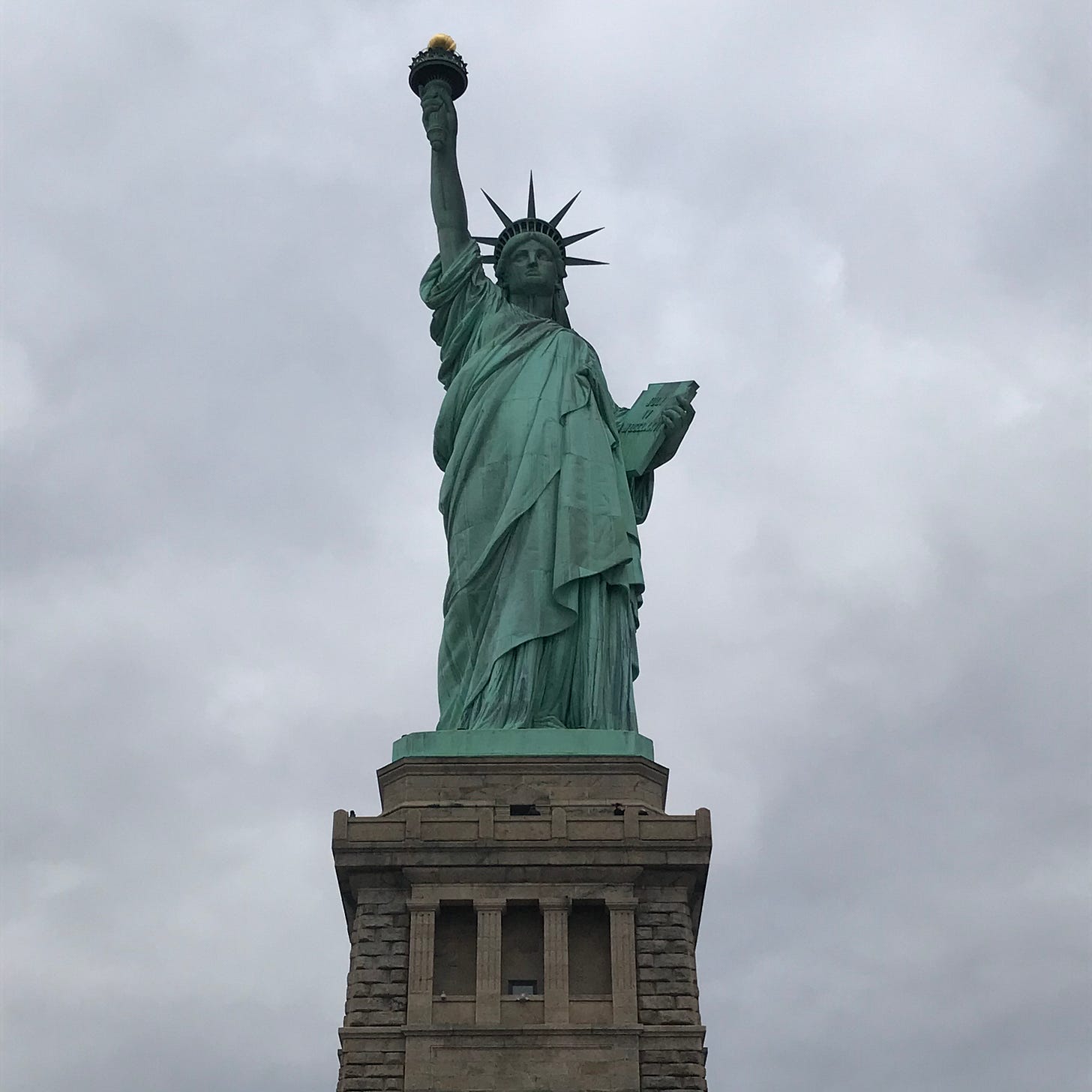 ——
You can sign up for this free newsletter at heathercoxrichardson.substack.com
——
Notes:
https://www.cnn.com/2020/04/05/health/us-coronavirus-sunday/index.html
Pope Francis: https://catholicherald.co.uk/pope-francis-celebrates-palm-sunday-in-nearly-empty-st-peters-basilica/